NEES Events
Event Information
2017 DOE EFRC-Hub-CMS PI Meeting - DC
Monday, July 24, 2017
Marriott Wardman Park Hotel, Washington DC
For More Information:
Elizabeth Lathrop
301 405 7801
lathrop5@umd.edu

Participants representating the 36 Energy Frontiers Research Centers (EFRC), the two Energy Innovation Hubs - Joint Center for Energy Storage Research (JCESR) and Joint Center for Artificial Photosynthesis (JCAP), and the 5 Centers for Computational Materials Sciences (MCS) came together for the 2017 DOE EFRC-Hub-MCS Principal Investigators' Meeting in Washington, DC, on July 24-25, 2017.
NEES sent 15 representatives including PIs, graduate students and postdoctoral researchers to present technical talks and posters that focused primarily on the multi-investigator, interdisciplinary research projects.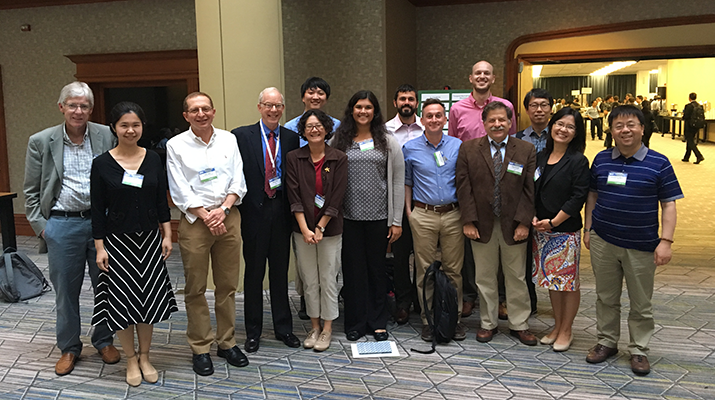 Nanostructures for Electrical Energy Storage (NEES)

Technical Talks:

Gary W. Rubloff

Director's Highlight Talk

Keith Gregorczyk (UMD)

Vapor Phase Chemistry for Protection Layers and Solid-state 3D Batteries

A. Alec Talin

(PI, Sandia NLs)

Solid State Li-ion Batteries: Advancing Performance Through Fundamental Understanding

Yue Qi

(PI, Michigan State U.)

Quantify the Fundamental Irreversible Structural and Chemical Changes for Nanostructure Desings in Battery Applications

Poster Presentations:

Jonathan Larson (UMD)

Solid State Batteries at the Nano- & Micro- Scales

David Ashby (UCLA)

Keith Gregorczyk (UMD)

Pathways to Multifunctional Solid Electrolytes

Emily Sahadeo (UMD)

Designing Electrode Interphases for Mg-based Battery System

Silvia Xin Li (Yale)

Nam Kim (UMD)

Nanofluidic Battery: Electrochemical Transport near Electrodes under Nanoscale Confinement

Singyuk Hou (UMD)

Differentiating Ion & Electron Transport in Mesoscale Architectures
In addition, as part of the meeting activities, the Department of Energy's Office of Basic Energy Sciences (BES) also sponsored an
Intersection of Sound and Science Podcast Contest
. NEES competition entry titled
"Big Things, Small Packages"
, created and performed by NEES PI Charles Martin from the University of Florida, won the People's Choice Award!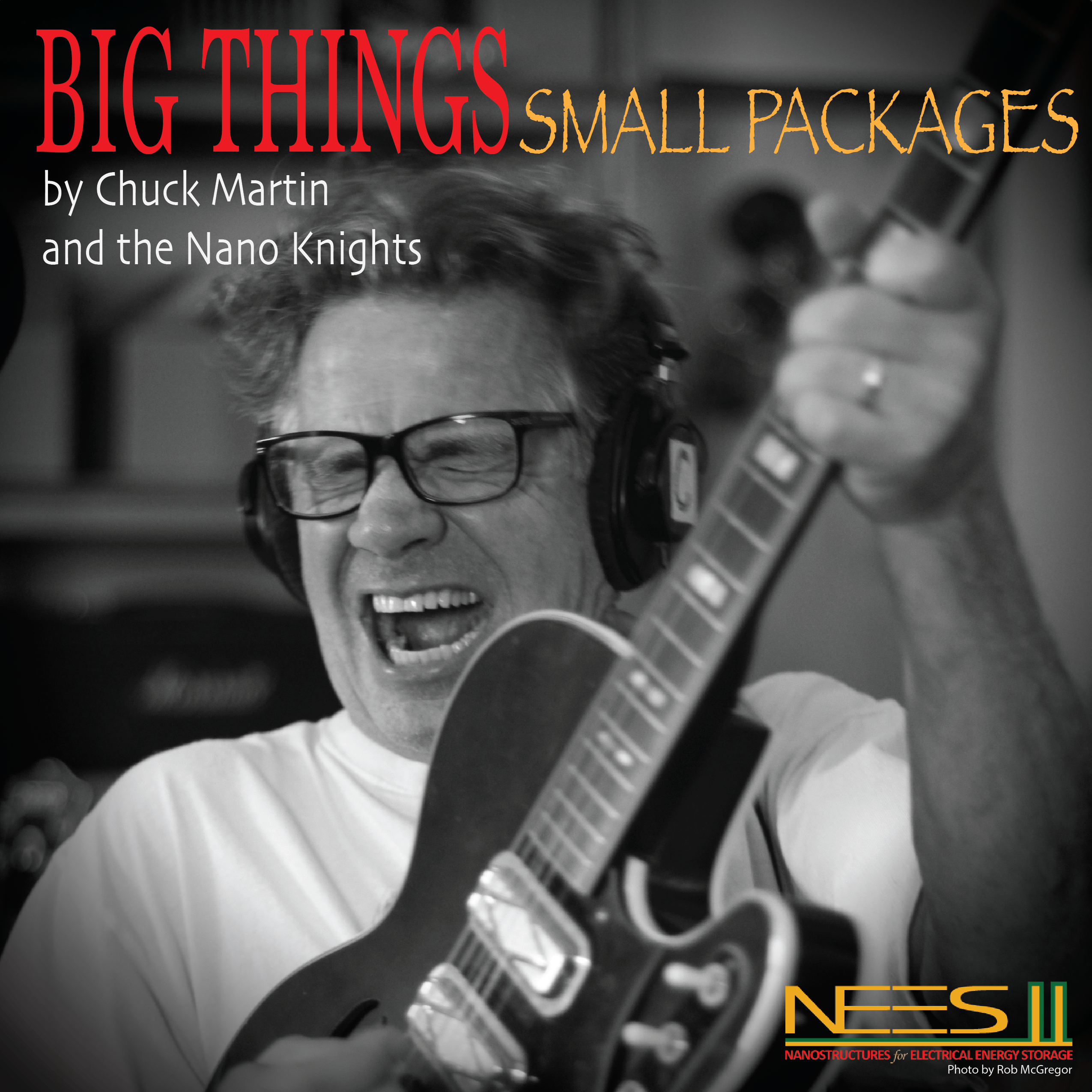 This Event is For: Public • Clark School • Graduate • Faculty • Post-Docs
Event Calendar
Search Events